Sherburn-in-Elmet airfield is located eleven miles southwest of York. It is in the open Flight Information Region (FIR) although it is contiguous with Leeds East (EGCM) - the former RAF Church Fenton - immediately to the north. However, in FSX and in Plan-G, Leeds East it is still referred to as Church Fenton (EGXG).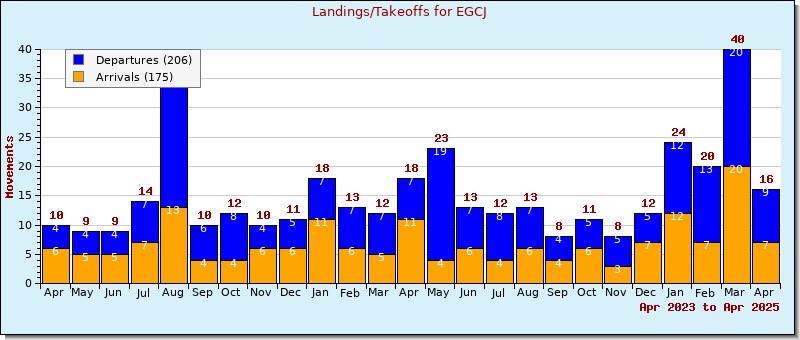 This chart show the Club's flying activity at Sherburn-in-Elmet over the last two years, as reported by our members using our PIREP facility.
Airfield charts and information are available from the NATS/AIS website
Airfield Data
ICAO : EGCJ
Elevation : 26 ft
Runways : 10/28 Tarmac 830m x 18m; 10/28 Grass 616m x 18m; 06/24 Grass 793m x 18m; 01/19 Grass 585m x 18m
Radio : Air/Ground (Sherburn Radio) 122.60
Nav Aids : ADF SBL 323 KHz
VRPs : Selby town centre; Ferrybridge Power Station; A1/M1 junction. (See the Club Datasheet for full details)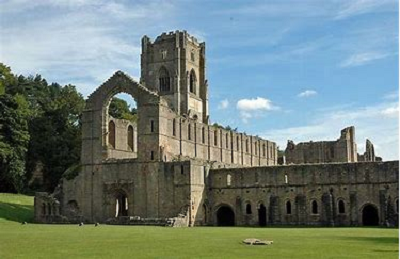 Local Attractions
Fountains Abbey is one of the largest and best preserved ruined Cistercian monasteries in England. It is located approximately 3 miles south-west of Ripon in North Yorkshire, near to the village of Aldfield. Founded in 1132, the abbey operated for 407 years becoming one of the wealthiest monasteries in England until its dissolution in 1539 under the order of Henry VIII.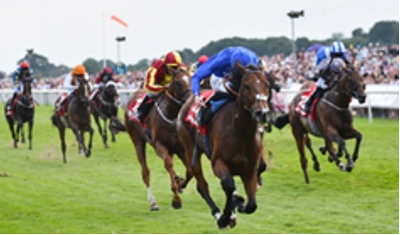 Local Events
The Yorkshire Air Show took place at Church Fenton every year until 1994, and the new owners of Leeds East had scheduled an Airshow for 2016 but this was cancelled. So the main local attraction now has to be York Races - horses not aircraft. York Racecourse is the third biggest racecourse in Britain in terms of total prize money offered, and second behind Ascot in prize money offered per meeting. It attracts around 350,000 racegoers per year and stages three of the UK's major gee-gee gallops.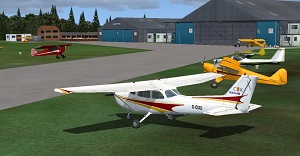 Scenery Additions
FSX; FSX-Steam and P3D: included in Volume 3 of UK2000 Airports by Gary Summons, also available as British Airports from Just Flight. Scenery for X-Plane 11 is currently being created by Club members.
The Sherburn-in-Elmet CIX VFR Club club house is currently being constructed for FSX-family and for X-Plane.
The default X-plane scenery was modelled by Anthony_d, approved Nov 2016 and updated by WEDbot Feb 2017