Welcome to Fife
Information for the Club Base at Fife is in course of preparation.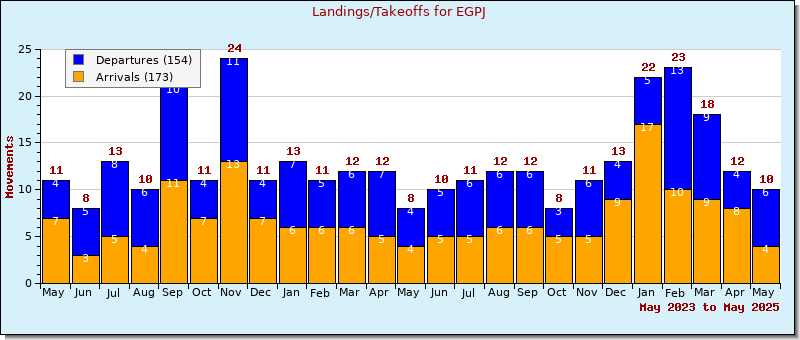 This chart show the Club's flying activity at Fife over the last two years, as reported by our members using our PIREP facility.
Airfield charts and information are available from the NATS/AIS website
Airfield Data
ICAO : EGPJ
Elevation : 399 ft
Runway : 06/24 700m x 18m
Radio : A/G 130.455
Unlicensed Aerodrome :
Overhead Join : Preferred, descending dead side(to the north of the airfield). If the circuit is busy rejoin via the overhead.
Noise Abatement : Avoid overflying the village of Kinglassie and the town of Glenrothes. Final for Runway 24 is offset to avoid built up areas. Report final for Runway 24 when 30 degrees to the runway. On climb out from Runway 06 turn right after 300ft AAL.
Helicopter Operations : Helicopter traffic should join the circuit as per fixed-wing aircraft, avoiding overflying the same areas. When on final approach and traffic permitting, helicopters may route to the "H" helipad landing zone next to the parking apron.
High Ground : Caution high ground 1512ft AMSL to the NW of the aerodrome.
Circuit Information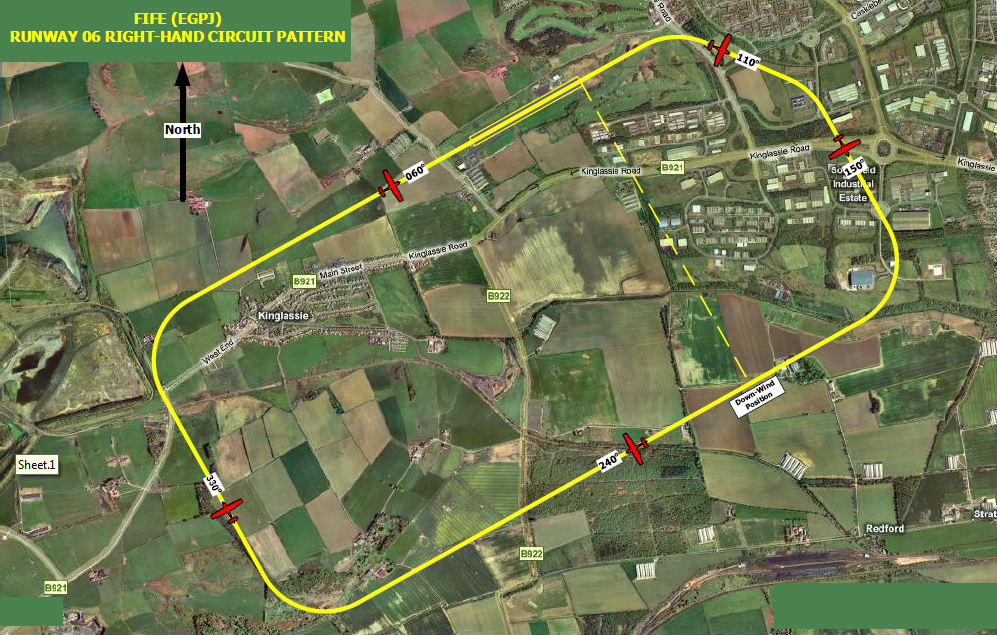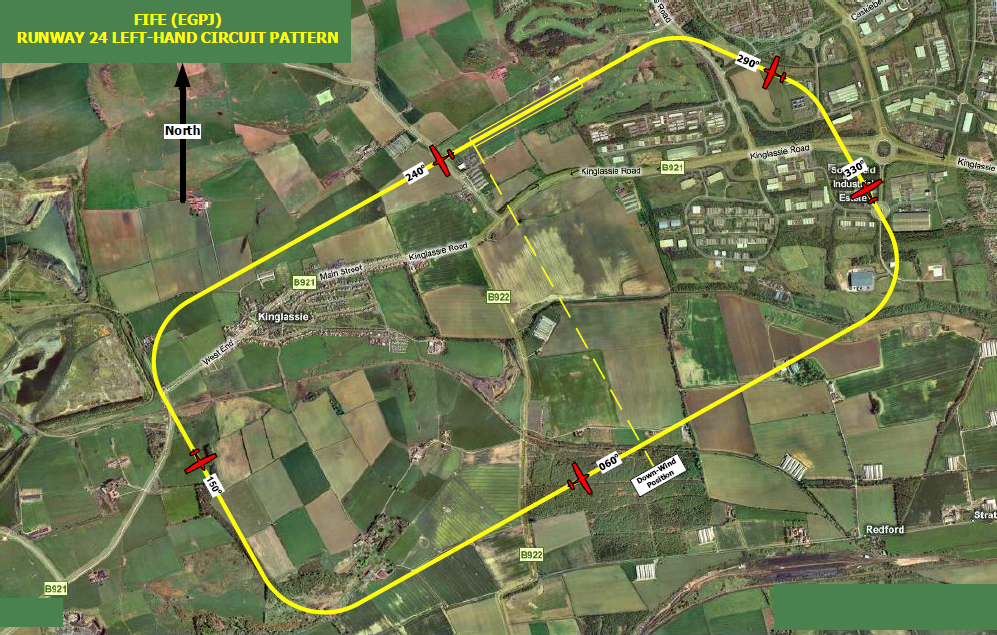 Full information may be found on the Club datasheet for Fife.