London City Airport is located 6.7nm due east of the Houses of Parliament in Westminster, London.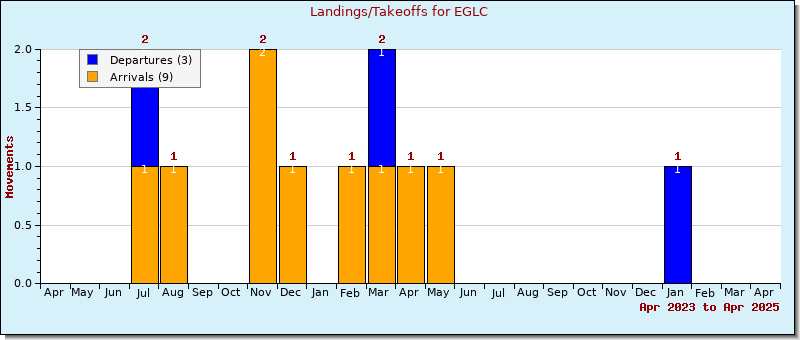 This chart show the Club's flying activity at London-City over the last two years, as reported by our members using our PIREP facility.
Airfield charts and information are available from the EAIS website and/or from the Club's London City Datasheet
Airfield Data
ICAO : EGLC
Elevation : 526 ft
Located : 6.7 nautical miles east of Westminster Bridge, London
Runways : 09/27 1508m x 30m
Radio : ATIS=120.580, City TWR=118.070, Thames APP=132.70
Nav Aids : NDB:CTY 332.00 : ILS/DME Rwy27: I-LST 111.150
VRPs : None
Website : London-City Airport. London-City Airport - Wikipedia.